65 Different Types of Wood and Their Unique Uses [ Special]
How many different types of woods are there in the world? Well, you don't know that until today! Tens of thousands of botanical tree species are known and the types of wood are just as diverse.
Here you will find an overview of wood types with the most important key data: dark and light wood types , hardwood and flexible wood , wood for furniture versus weatherproof wood for outdoor use, tropical versus domestic wood types and many other properties in this list !
There are many different types of wood in the world, each with its specific wood properties being suitable for different purposes. You can get to know some of the most known woods, which are suitable for building and handicrafts, for example, with the following overview of the types of wood. They differ in hardness, color, workability and suitability.
In our table you will find 65 different types of wood known to us. If any are missing or you discover an error, please leave a comment with the source and we will modify the list. In the table below you will find the most important information such as type of wood, origin, durability and color. 
Types of Wood
Types of Wood
Hardwood or Softwood
Durability Class
[1 – very durable… 5 – less durable]
Wood Origin
Wood Color
Abaci (African Whitewood)
Hardwood
5 – less durable
Central Africa
Whitish yellow color
Acacia
Hardwood
5 – less durable
Australia, Africa and America
Light brown with pinkish tones color
African Mahogany
Hardwood
3 – moderately durable
Africa
Sapwood yellow-gray to pink-gray color; 
Heartwood pale pink to red-brown color
Alder
Semi -Hardwood
5 – less durable
Middle and South America
The sapwood is light to yellow-gray; 
Heartwood light to dark red-brown, partly golden sheen
American Birch
Hardwood
5 – less durable
North America
Pale white to reddish-brown or yellow color
American Mahogany
Hardwood
2 – durable
Middle and South America
The sapwood is light to yellow-gray color; 
Heartwood light to dark red-brown, partly golden sheen
American Red Alder
Hardwood
2 – durable
America (United States, Canada)
Light brown color with a reddish tint
American Whitewood
Hardwood
3 – moderately durable
North America (eastern USA, Canada), cultivated in Europe
White to green color
Apple
Hardwood
3 – moderate
West Indies, Europe, West Asia
Red-brown color
Ash
Hardwood
5 – less durable
Europe, Middle East, India
Creamy white to light brown, partly dark brown or black heartwood color
Aspen
Hardwood
5 – less durable
Europe, Scandinavia, Russia, Baltic States, Asia, Siberia, Japan
White to white-yellow color
Balsa
Semi -Hardwood
5 – low durable
North of South America, Africa and Asia
Almost white, partly red-brown-yellow shimmer
Basswood
Hardwood
5 – low durable
Canada and USA
It is pale white up to brown color
Bamboo
Hardwood
5 – low durable
China, spread to Japan, South Korea and West Coast North America
Pale yellow to almost white color
Beech
Hardwood
5 – low durable
Europe, Asia
Light yellow to pinkish brown color
American Birch
Hardwood
5 – low durable
Canada, USA,
Light yellow to reddish color
European Birch
Hardwood
5 – low durable
Central and Northern Europe and Northern Asia
Light yellow to reddish color
Bossé (Spanish Cedar)
Hardwood
3 – moderately durable
Africa
Darkening reddish-brown color
Brazilian Pine
Softwood
3 – moderately durable
South America, Europe
Sapwood is yellowish gray color; 
Heartwood yellow-brown color
Cedar (Cedar of Lebanon)
Softwood
3 – moderately durable
Lebanon and the eastern coast of the Mediterranean
Sapwood is white;
Heartwood has a pinkish-red color.
Cherry
Semi -Hardwood
3 – moderately durable
Europe, Asia, USA
Sapwood yellow or reddish; 
Fresh heartwood, light brown to reddish, darkens afterwards.
Chestnut
Softwood
2 – durable
North America, USA , Europe, Asia
Pale white to light or dark brown color.
Cumaru
Hardwood
1- very durable
Northern and South America, USA
Sapwood white-yellow to light brown color; 
Heartwood fresh yellow, red to violet brown color.
Douglas fir
Softwood
3 – moderately durable
North America, Europe
Yellow-white sapwood color; 
Heartwood red-yellow, darkens red-brown color.
Ebony
Hardwood
1- very durable
Africa, Central, South America
Mainly pink-gray, partly colored striped or black heartwood.
Eastern Red Cedar
Softwood
3 – moderately durable
North America and Central America
Pinkish-Red color with Purple Tinges.
Elm
Semi -Hardwood
4 – slightly durable
North America, Europe, Asia
Depending on the type: sapwood light colored, yellow, light gray-brown; 
Heartwood light brown, gray brown, red brown color.
Eucalyptus
Hardwood
2 – durable
Australia
Reddish-brown color.
European larch
Softwood
3 – moderately durable
Europe
Sapwood light yellow-brown color; 
Heartwood fresh, dark red-brown color.
European Oak
Hardwood
2 – durable
Europe
Sapwood white to light gray; Heartwood light leather-brown, partly reddish color.
Fir
Softwood
3 – moderately durable
Europe
Similar sapwood and heartwood, white, yellow or reddish shimmer color.
Hickory
Hardwood
1 – very durable
North America, Asia
Heartwood has a light brown color while sapwood has a paler brown color.
Hornbeam
Hardwood
3 – moderately durable

Central Europe, North, Central America, China, Korea, Japan, Northern Iran, Lebanon
Yellow-white to light gray color, yellows when exposed to light, old trunks sometimes irregularly brown.
Ipe
Hardwood
1 – very durable
South America (Amazon)
Sapwood gray to reddish; 
Heartwood fresh green and olive brown, dry brown to black, darkens afterwards, slight light stripes.
Larch
Softwood
2 – durable
Central Europe, Asia and North America
Sapwood has a yellow-brown color; 
Heartwood has a dark red-brown.
Lime wood
Hardwood
5 – low durable
Europe
It has a pale white color which over time will become pale brown.
Linden
Softwood
5 – low durable
Europe
Sapwood and heartwood almost the same, white, yellowish to light brown color.
Mahogany
Hardwood
2 – durable
North, Central and South America
The color is reddish brown.
Maple
Hardwood
2 – durable
North America, Europe and Asia
The color can vary from reddish with wavy heartwood to yellowish-white.
Merbau
Hardwood
2 – durable
New Guinea to Indochina, Madagascar, Pacific Islands
Has a Yellow-white sapwood color; 
Heartwood light brown to red-brown color.
Dark Red Meranti
Hardwood
4 – slightly durable
Southeast Asia
Dark reddish or purplish brown color.
Light Red Meranti
Hardwood
4 – slightly durable
Southeast Asia
Color ranging from pale straw to dark reddish brown.
Oak (American Red Oak)
Hardwood
4 – slightly durable
North America, USA
Sapwood light gray to slightly pink; Heartwood has a red-gray to reddish brown or light brown color.
Olive wood
Hardwood
3 – moderately durable
Southern and Eastern Europe
Heartwood is brown with yellowish tones.
Oregon Pine
Softwood
2 – durable
North America, USA
Sapwood white to yellow-gray; 
Heartwood light yellow-brown to red-brown.
Palmwood
*Monocots
2 – durable
South America, Africa
It has a reddish brown color.
Southern Yellow Pine
Softwood
4 – slightly durable
North and Central America
Sapwood yellow-white to light brown; 
Heartwood yellow-brown to brown.
Radiata Pine
Softwood
4 – slightly durable
Worldwide in warm regions
Sapwood light to straw-colored, yellowed; 
Heartwood yellow-brown.
Pear tree
Hardwood
5 – low durable
Europe
Heartwood has a light reddish brown. Sapwood has the same color as the heartwood.
Plane tree
Hardwood
5 – less durable
Europe, North America
Sapwood white or yellow to slightly red; 
Heartwood red-gray, freshly steamed wine-red, darkens afterwards, red-brown to brown.
Poplar
Hardwood
5 – less durable
Europe, America, Canada.
White to light cream and brown.
Red Cedar
Softwood
2 – durable
North America
Sapwood has a pale yellow color;
Heartwood has a reddish or violet-brown color.
Rosewood
Hardwood
1 – very durable
Central, South America, Southeast Asia, Madagascar
Sapwood white to yellow-gray; 
Heartwood yellow-brown to red-purple.
Rubberwood
Hardwood
5 – less durable
Asia, Africa, and South America
Light gold with toasted tones and brown streaks. 
No major differences between heartwood and sapwood. 
It tends to darken over time. 
Sequoia (Sierra redwood)
Softwood
3 – moderately durable
California, USA
It is a redwood that which implies it's bright red color with a mixture of orange.
Spruce
Softwood
5 – less durable
Northern Europe, North America
Sapwood yellow-white to white-gray; 
Heartwood light brown to pinkish brown.
Teak
Hardwood
1- very durable
South Asia
Sapwood has a gray color; 
Heartwood yellow, light to dark brown.
Tulipwood (Canarywood)
Hardwood
4 – slightly durable
North America
Sapwood is creamy white. Heartwood will vary from pale yellow or brown.
Walnut
Hardwood
3 – moderately durable
Europe, Africa, Asia
Sapwood gray-white to red-white; 
Heartwood, depending on the location, light gray to dark brown.
Wenge
Hardwood
2 – durable
Africa
Sapwood gray-white; 
Heartwood dark brown to coffee black.
Western Red Cedar
Softwood
3 – moderately durable
Northern and South America
Sapwood white and partly gray-brown stripes; 
Heartwood dry yellow-brown to dark red-brown.
White pine
Softwood
4 – slightly durable
North America
Sapwood creamy white hue, sometimes with a touch of yellow to it;
Heartwood is light brown color.
White Elm
Hardwood
4 – slightly durable
United States
Pale sapwood with a reddish brown heartwood.
Willow
Semi – Hardwood
5 – less durable
Europe, Asia and North America
Heartwood has a reddish brown color with a lightly tan sapwood
Wild Apple
Hardwood
3-4 less durable to moderately durable
West Indies, Europe, West Asia
Heartwood is red-brown; Softwood is a pale cream color.
Wild Pear
Hardwood
5 – less durable
Europe
Evenly light, yellowish to reddish brown color, darkens afterwards; 
The heartwood of old trees is brown-violet in color.
Wild Oak
Hardwood
2 – durable
Europe, North America
Sapwood depending on the location, white to light gray or light gray to slightly pink;
Heartwood light leather-brown, partly reddish tone, red oak light red-gray to reddish brown or light brown.
Yew
Softwood
2 – durable
Europe, Africa
Sapwood has a pale yellow color and heartwood orangish-brown color.
Yellow Cedar
Softwood
2 – durable
North America
Yellow-white sapwood color; 
Heartwood yellow fresh difficult to distinguish, dry darkens resembles brown color.
https://www.wood-database.com/wood-articles/wood-durability/
*Monocots means technically neither a softwood nor a hardwood
The Three Main Types of Wood
Different types of wood differ in their hardness and resistance , weather resistance and workability , but also in optical criteria such as color and grain : the color palette ranges from dark to very light brown to reddish.
However, not all woods are equal. There are different types of wood, all with their own characteristics. Thus, one type of wood will be used more for the frame while another will be more suitable for the terrace.
Resistance, ease of maintenance or even wood durability: it is important to take into account the different characteristics of each species of wood in order to choose the one that will be best suited to your construction or work project.
There are different types of wood and each wood has a certain characteristic will lead to a specific use. Today the main classification of wood is done by the hardness. According to the hardness (or density) wood can be divided into: softwood and hardwood.
A simple way to classify types of wood is according to whether it is hard or soft (based on its own weight):
Hardwoods (700-1000 kg / m3): Hardwoods come from trees that require prolonged growth before being cut, which makes them more expensive, but they also have better mechanical and aesthetic properties. They are generally darker and stronger, but also more difficult to work with. They resist humidity better than soft woods.
Softwoods (450-600 kg / m3): Softwoods require less growth, which makes them more affordable, and they are also generally lighter, more elastic and malleable. On the other hand, its durability and resistance is lower. In general they are also lighter which makes them more sensitive to changes in humidity. They are better thermal insulators than hardwoods.
Hardwoods types
The hardwood comes from Angiosperms (examples of these types of woods are oak, maple and chestnut), plants with deciduous or broad-leaved leaves that lose their leaves every year. As they grow slowly, they have denser fibers (woody vessels and fibers – the second layer of the plant from the outside).
The different types of hardwoods comes from trees who grow slow and they are highly resistant. Hardwoods cost more due to their resistance. Normally they can present some irregularity and for this reason it is more difficult to work with them. 
Wood DIY professionals recommend using this type of wood with special machinery, this way it will be easier to shape it.
They are usually more resistant than softwoods .They are also more expensive than soft ones (they are obtained from slower-growing trees, so there is less supply) and difficult to work, because their external appearance is more irregular and less smooth than soft ones.
Hardwoods and mostly used in construction and cabinetmaking, since using them it is possible to manufacture high quality furniture, they withstand the passage of time well, have greater hardness and are much more aesthetic than soft woods.
A curiosity about hardwood: some varieties do not float in water, for example the hornbeam in water sinks, precisely because its density is greater than that of water itself.
Hardwood characteristics:
Compared to softwood, hardwood grows slower. Therefore it is also more expensive, in general. Although rubberwood, for example, is as cheap a hardwood as ordinary softwood.
Hardwood is more durable (less chance of rotting and spoiling), is narrow-grained and requires little maintenance.
Being a wood with little resin, and for this reason having good resistance to fire, hard wood is often used for solid wood floors, which are appreciated for their various natural colors, styles and designs of the vases.  
It is also used to build furniture; however, not all hardwoods are ideal for this purpose.
Softwoods types
Softwood comes from Gymnosperms, which are evergreen plants that reproduce via seeds, such as pine, redwood, cedar, juniper, fir, yew and spruce. Since evergreen trees generally have a lower density than hardwoods, it is easier to cut them down. Their structure, high and straight, also allows you to easily obtain linear wooden boards.
Types of wood with a gross density of less than 550 kg / m³ (at 0% moisture) are called softwoods. These include most domestic softwoods (especially pine, spruce, fir) as well as willow, poplar or linden, for example. 
However, the density can vary greatly depending on the type of wood, region and texture. Hardwoods such as beech, oak, ash or walnut are more difficult to work with, but more resistant.
Unlike the previous ones, the types of softwoods come from trees with a slow growth. This gives them a greater lightness and greater comfort when working with them, it is easier to shape them. Its price is lower than hardwoods. 
Softwoods are easy to work with and are ductile, however, soft woods should not be associated with brittle ones, as there are woods of this type that are very resistant.
They are woods that are light, cheap and easy to get. As disadvantages, they have less durability than hard, less aesthetic appeal than hard (they are usually treated with paint, varnish or stains) and in their treatment, they chip easily.
As we have mentioned before, softwood types are those that come from fast-growing trees and they are easier to treat.
Characteristics of softwood:
Softwood normally consists of guide holes and woody rays but has no vessels. Due to the absence of vases, softwood is also called non-porous wood.
The absence of vases also allows the soft wood to quickly absorb the adhesives, and this results in better finishes.
Softwood is used, among other things, as a building material for load-bearing structures, for both internal and external cladding of walls, for fittings, flooring, formwork. It is also used in the paper and cardboard industry.
Low fire resistance, given by the high presence of resin, lighter color and loose grain are other characteristics of this types of woods.
Its fine and light structure makes it the best wood for furniture making.
Manufactured/Engineered Woods
Engineered wood is not natural type of wood, it is made from sawdust, shavings or used wood. It is usually cheaper to produce this type of wood, but it does not have the same quality, although this does not mean that they are bad products. Its quality is simply inferior and it is usually used more for construction, coatings or very cheap furniture.
Engineered woods are products that are manufactured by pressing wooden parts of different sizes, such as boards, rods and veneers . Used wood is also often used. 
The use of engineered wood has been gaining in importance since the late 1980s. The reason for this is the growing environmental awareness, therefore considered a sustainable, ecological product and engineered woods are above all a good form of "recycling " .
Do you want to know more about engineered wood ? I've written a complete guide on this topic!
Today it is hard to imagine the construction industry without manufactured woods. Entire prefabricated houses are already being manufactured on the basis of a frame construction and with the help of OSB cladding.
Engineered woods made from veneers or boards can have significantly higher strengths than solid wood. In addition, the swelling and shrinking of the materials is significantly lower than with solid wood. Board-shaped wood-based materials also convince with their large surface area, and beam-shaped wood-based materials can be particularly long.
You can read here which different wood-based materials exist and where they are used.
Type of Engineered Woods
Description
1. Plywood
It is obtained by gluing wood veneers with the opposite grain direction with phenolic adhesive.
In this way it is possible to give a greater resistance to the resulting board, much greater than if only wood had been used.
Poplar is usually used to make this type of artificial wood since it is a type of tree that can be worked with ease.
2. Chipboard
It is obtained by pressing small chips and sawdust with glue in a proportion of 85% sawdust 15% glue.
It is pressed and heated to dry the glue and thus fix the structure of the table.
Chipboards can be presented in bare and veneered chipboards, which come with wood veneer or melamine for any finish.
They have very little resistance to humidity and are easily deformed by it.
3. Medium density fiberboard
They are manufactured using a mixture of very fine wood fibers with synthetic resin.
During this process, pressure and heat are applied to fix the mixture, thus obtaining a smooth and easy-to-use material with which furniture and other decorative elements are made.
It is easy to lacquer, paint or veneer, since as there are no knots, they do not show through and any product adheres easily to the surface.
4. Oriented
strand board
it is a middle point between a chipboard and a plywood.
It is formed from the union of different layers in opposite directions of several centimeter wood chips (the fiber is not as crushed as in the case of chipboard), in order to obtain a very resistant board similar to plywood, but with a much lower price.
Although it is generally used mainly as a cladding or structural element in construction, it can also be used for the manufacture of furniture, boxes, etc.
To help you, we invite you to discover our complete list on the different types of wood , their advantages and disadvantages, as well as all the useful information to choose your wood.
Let's go immediately to list, in alphabetical order, the main types of woods that are today on the market, from Acacia to Yew, indicating their main use and the characteristics that distinguish them.
1. Acacia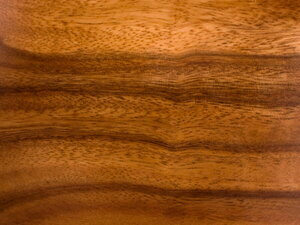 Acacia is a hard type of wood of a very variable color, from yellow-green to golden-brown; It is very well workable, being very foldable and compact. Its resists humidity very well.
Acacia is a type of wood with a strong essence, from the broadleaf family and it can reach a diameter of one meter. The wood is reddish-yellow, the wood fiber is thin and compact, it is moisture resistant and pliable. 
Uses: Although it has been used for different purposes, the predominant use of this type of wood appears in the manufacture of: indoor and outdoor furniture, boat building, turning, floors and platforms or in the manufacture of boards and beams. 
In any case, it is the ideal wood for the joinery elements to be durable and have an excellent finish .
Can be worked, finished and polished well. It is used in bodywork, to build wheels, spokes, poles; then steps and external structures.
Want to know more about Acacia wood? I have written an in-depth article about acacia in which you will discover 5 Interesting Facts You Should Know
2. Alder
Alder is a genus of plant from the Betulaceae family. Alders are trees, generally of small size, or bushes. They develop up to 8-10 meters, exceptionally they reach 25-30 meters (35 meters Alnus rubra, species of the American Pacific coast). 
Uses: Alder wood is one of the most used essences in electric violin making for the production of bodies for guitars. Traditionally used by Fender, it is now also used in advanced machining for partially hollow bodies (such as Manne in Italy). It is also used as a wood for pencils.
3. Apple wood
Apple tree is a moderately hard and dense wood with a slightly textured pinkish color with slight deviations in tone. The apple tree is well finished, can be polished, processed with a cutting tool, but strongly warps. In woodworking, the apple tree is used to create various tools, toys, crafts, woodcut.
4. Aspen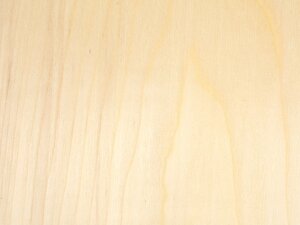 Aspen is easily processed, it has white or slightly greenish wood. Almost like oak in terms of strength. Aspens are one of the very fast-growing trees, under good conditions they can stretch up to two and a half meters a year. 
That is why the quivering aspen is also often used to produce wood, especially for light, inexpensive wood products such as matches, plywood and paper. 
Uses: Aspen wood is also used to make toys and all sorts of small things. Is in many ways similar to alder. Aspen lends itself easily to carpentry, is used for the manufacture of plywood, shingles, matches, etc., used in carving.
5. Ash
Ash is a white pearly wood which yellowing in light, with very visible growth rings on boards flitch. The sapwood is not distinct. Ash is commonly used for stairs because of its hardness but also in furniture for its aesthetics and impact resistance .
Ash is similar in structure to oak, but slightly lighter. Shock resistant, flexible, non-splitting. These qualities made him indispensable in the manufacture of hockey sticks and tennis rackets.
Uses: Ash is used both in the form of solid wood, and in the form of plywood or veneer, for example, for the manufacture of kitchen and bedroom sets, as well as other furniture. It is widely used as wall and ceiling coverings, in the production of parquet and floorboards. 
6. The European ash
The (European) ash , belonging to broad-leaved trees, has a whitish yellowish sapwood and differs from the slightly darker heartwood: sometimes a blackish central area appears, with an irregular outline (olive ash) presumably caused by fungal attacks. 
Uses: Sawing, planing and sanding are carried out without difficulty and with good results. Drying is easy, but is subject to deformation. Gluing is normal, while painting and varnishing require a high use of sealers but give good final results. 
It is mainly used for carpentry of products with high mechanical stress (skis, vehicles, clubs, etc.), as well as for furniture.
7. Balsa wood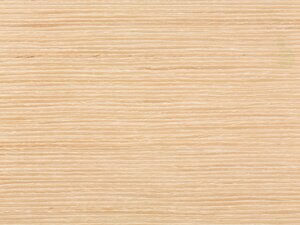 Balsa wood grows in the forests of South America. Used by Indians to make rafts. It grows so fast that it has no tree rings. Its structure consists of solid wood fiber filled with water. The wood is whitish, soft and silky to the touch, tender and easy to scratch with the fingernail.
It is also an excellent insulator, since 92% of its volume is occupied by air included in airtight cells. Its buoyancy is practically indefinite, because water, including sea water, does not attack it.
Uses: After drying, the wood becomes harder than oak and two times lighter than the bark of a cork tree. Balsa is used in aircraft and shipbuilding, and it is also an excellent insulating material.
Is Wood a Conductor or an Insulator? In this article you will find the answer!
8. Beech wood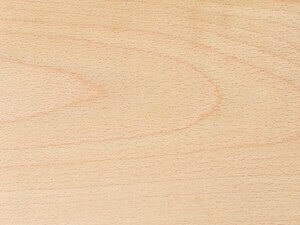 Beech: This type of wood has warm and light tones and is very durable, becoming more resistant than oak when dried under pressure processes. It is currently very popular for use both for furniture and for work surfaces and floors.
Beech is a type of wood with a strong essence, from the broadleaf family. The wood from a freshly cut wood is light yellow in color, and becomes reddish when it is seasoned. It is heavy, it tends to crack and deform, it is not very elastic. 
Beech wood can be curved with steam, in this case it becomes harder and more flexible. It is used for flooring, furniture, carpentry, doors and windows and once fitted, for rail sleepers and hydraulic construction. It is a wood that is easy to physical alterations and, like walnut, easily attacked by woodworms.
Uses: Hardwood is very popular in interior design as well as in furniture production. With its high strength, great hardness and resistance, the wood is the perfect natural material for beech furniture, accessories and veneer elements. Beech wood is also very suitable for building stairs and as parquet wood .
Do you know what are the key characteristic that distinguishes beech from other types of wood ? This complete article will show you the best characteristics and the top advantages of beech wood!
9. Birch wood
Birch is a type of wood of the broadleaf family, with undifferentiated heartwood of white or slightly yellowish color. The annual rings are not very clear. It often has brown medullary spots.
It has a fine texture with straight grain. The sawing is quite easy; drying is delicate, bending procedure no problems, shearing and peeling are easy and gluing is easy. 
Uses: Birch wood, which has a white color, is mainly used to make small items. It is very easy to process raw, but usually warps when dry. Staining and polishing give the birch a special beauty.
Birch lumber is used for general carpentry, furniture, household and handicraft items, carving, brush handles, bindings, toothpicks.
The wood of the birch is widely used as timber, especially in the manufacture of plywood panels. The very light birch wood is also very popular in the manufacture of parquet floors or solid wood furniture due to its beautiful yellowish-white wood color and fine grain.
Want to know which wood is the best between Beech and Birch ? Check this wood comparison!
10. Cedar wood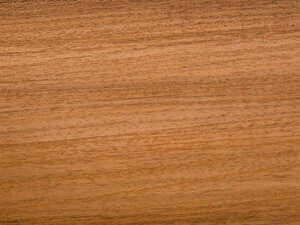 Cedar is an evergreen conifer that belongs to the pine family. The yellowish-white sapwood of the cedar is clearly different in color from the reddish-brown heartwood.
Real cedar wood has an antiseptic and expectorant effect. It works as insoles against foot odor and against moths and lice. It is a very durable and quite light soft wood. Because insects and pests are driven away by the smell of the wood, cedar wood is used to create garden furniture, house cladding and mothballs. 
It is also used to build caskets, jewelry boxes and boats.
11. Cedar of Lebanon
Cedar of Lebanon: Although within the soft woods, this is somewhat harder. This type of wood is an aromatic, durable and dense wood, although fragile. The wood of this type of cedar is very interesting since its aroma repels insects, including moths. For this reason it is commonly used to line drawers, wardrobes and dressers.
12. Cherry Wood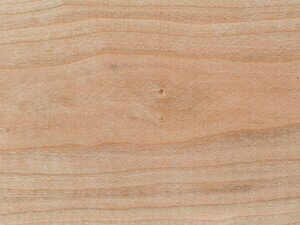 Cherry: It is a very decorative wood whose appearance varies over time. Originally it has a pinkish-brown hue and over time it darkens to a mahogany red. Although it is hard, it is a delicate wood and prone to woodworm.
It is very resistant to moisture, because it is a hard and non-porous type of wood. If used for the outdoors it needs continuous antifungal and pesticide treatments in order not to be ruined by the attack of these parasites. 
Cherry wood , belonging to the broadleaf family, comes from America or Europe. The American cherry, characterized by creamy white sapwood, clearly differs from the slightly darker red-brown heartwood than the European cherry. 
Uses: Cherry is one of the favorite type of woods of cabinet-makers for workshop work. The sapwood is thin and wide planks are common. It is considered a medium hard hardwood and its grain varies from straight to wavy. Its price is relatively high, although less expensive than most exotic woods.
The wood of this species may contain brown streaks or small accumulations of resin. It can have knots, gum exuding wounds, rot and skewed fibers. It is mainly used for fine joinery, furnishing, naval, furniture, fixtures and decorative elements.
13. Chestnut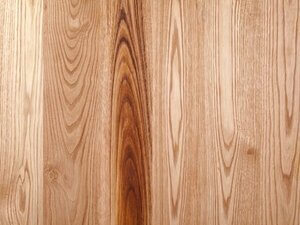 Chestnut: Is a precious, light and resistant wood. A semi-hard wood with a dense grain, not perfectly easy to work with, particularly used for making window frames thanks to its marked resistance to humidity and atmospheric agents.
Chestnut wood is almost always whitish-yellow, but can be slightly reddish or brownish in flames and darken over time. Yellowing is also possible.
Chestnut is a type of wood that does not need any treatment as it contains a natural substance, tannin, which protects it from fungi and bacteria, thus making it more durable over time.
Uses: Furthermore, it is used for interior furnishings due to its coloring and for external structural work due to its robustness also in cladding, terrace and outdoor.
14. Douglas fir
Douglas fir: In North America in particular, Douglas fir has an important role in the forest industry there, but Douglas fir is now also establishing itself in Europe. 
Uses: When processed correctly, Douglas fir wood is ideally suited for the construction of furniture, floor coverings or façade cladding. Since the Douglas fir is usually one of the fast-growing types of wood, this wood produces not only high-quality, but usually also inexpensive wood.
15.Elm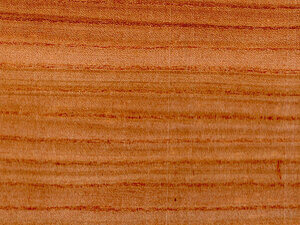 Elm: It has a wood of a rather yellowish, amber color , with a grain in darker brown tones. A characteristic of the tone of the elm is that it darkens with the passage of time , which gives it an added beauty and allows you to differentiate vintage furniture in this material from other recently manufactured. 
Thanks to its density and medium weights, it is very resistant to shocks, so there is no need to fear damage to its finish.
Elm is a strong essence wood from the broadleaf family. The color of the wood is brownish-brown or reddish-yellow. It is very hard, compact, rigid and resistant. Elm wood does not crack easily. It can be turned and carved. 
Uses: Elm is a type of wood very suitable for making arched pieces. We make kitchen tables, butchers' logs. Formerly the carpenters made mills and presses. Carpenters used it for making screws, nuts, tops of workbenches, jacks, logs, etc.
Currently it is widely used in cabinet making, in the manufacture of sculptures and even ships. It is used to build tool parts, carpenter's benches, steps and floors.
16. Ebony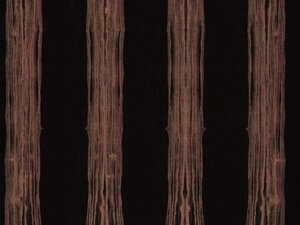 Ebony: Ebony is one of the most resistant and dense noble woods with the finest grain, in fact, it is practically black. Its density is so high that it sinks in water.
Its good texture and the possibility of a very smooth polishing make it very valuable as a wood. In ancient times it was considered a precious material and the word cabinet making derives from its name.
Ebony is the best known of the types of black wood. This tree that grows in tropical environments has the heartwood of a very light almost white color, while the sapwood is of the classic intense dark color with large light and well-marked streaks. 
Uses: Despite being a hard wood, it is easy to work with and is widely used for both furniture and decorative items.
Stable, resistant and very durable , ebony would be the ideal wood for large-tonnage furniture or for construction, fields in which it is not however used due to the high cost of the raw material and its difficult availability
17. European larch
European larch: The European larch is mainly used as construction and furniture wood. It is one of the heaviest and hardest types of wood and has good static properties.  
The good durability of the reddish wood outdoors can be supported by a coat of paint. The wood from local forests is relatively resinous, so resin leakage is possible. Color and structure deviations, increased cracking in the knot area and discoloration due to contact with iron can occur.
18. Fir wood
Fir wood: Is characterized by the light heartwood with a yellowish-white color, partly with a gray-bluish to purple sheen (in daylight the wood darkens). It has a light heartwood with a yellowish-white color, partly with a gray-bluish to purple sheen (in daylight the wood darkens).
Uses: The fir is generally used like spruce, usually without distinguishing between these types of wood. It is used as construction timber, solid structural timber, for solid wood panels, windows, doors, stairs, floors, facades, balconies, wall and ceiling cladding, furniture, packaging material, boxes. 
Fir wood is preferred where the resin content of the spruce wood is undesirable. It is used, for example, for containers for chemical liquids. In musical instrument making it is used as a resonance wood for deeply tuned string instruments.
19. Hickory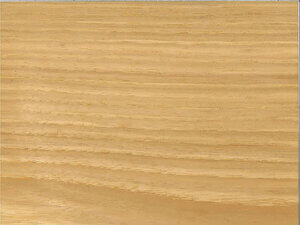 Hickory comes mainly from the USA or East Asia. It is one of the hardest types of wood and therefore offers a wide range of possible uses. It is used, for example, in the production of tools for the handles, in sports equipment or drum sticks. 
Sometimes there is also floor coverings made of hickory wood. Despite its wide range of uses, hickory wood is considered difficult to process. The price for hickory wood can be correspondingly high.
Hickory is a highly prized wood in cabinet making. It is a hard wood and has very characteristic heartwood. Above all, the European hickory variety is more pronounced and forms patterns, the American hickory variety being the most homogeneous in its heartwood.
It has a high cost, and in some cases, depending on the type, they can reach very high prices.
Uses: Hickory is mainly used for tool handles that require a high load capacity. In addition, drumsticks are often made of hickory, and the wood is occasionally used in bow making and for sports equipment.
20. Hornbeam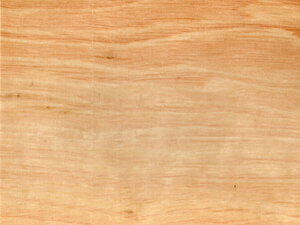 Hornbeam (also called white beech): Hornbeam is a beautiful medium-sized deciduous tree, related to birch, from which a valuable wood is obtained, sometimes called white beech. The mechanical and aesthetic properties of hornbeam wood are highly appreciated if the drying and processing technology has been followed.
Uses: Hornbeam wood is used to make veneer, parts of musical instruments, instrument handles, interior items, various turning products, individual parts of machines and mechanisms in mechanical engineering.
Due to its high calorific value, the hornbeam is often used for the production of firewood. It will give you intense and lasting heat. One kilogram of hornbeam will thus provide 4.2 kWh of heat.
21. Ipé wood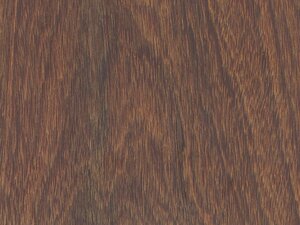 Ipé – (Brazilian walnut), pronounced e-Pay, also known as Brazilian walnut, ipe wood is an exotic wood from South America. The tropical Ipe wood is one of the hardest woods in the world.
The color ranges from dark brown, olive brown, reddish browns to caramel with great variation in grain. But it is also often used as decking, for floating jetties, in bridge construction or in horse boxes. 
Uses: Ipe can be installed outdoors without any special protective measures, as it is extremely resistant to pests.
It is naturally durable and rot resistant making it an excellent choice for exterior applications like patios, decks, decks, siding, fences, pergolas and other exterior architectural wood projects.
There are many unknows uses and advantages of Ipe wood. Don't worry I've written them here, in this complete guide about Ipe wood!
22. Larch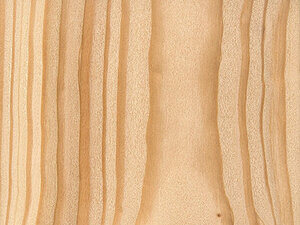 Larch is a type of wood with a resinous essence, not very deformable and good-looking. The color is reddish with dark or light yellow heartwood; it is a wood similar to spruce, but more valuable. 
It is very compact and sturdy, resistant to humidity and atmospheric agents for which furniture, windows and doors are made for both indoors and outdoors. The so-called "American" variety is also used for boat building.
Larch is the standard of durability among conifers. The texture of the larch is attractive, the color is brownish, looks very good in varnishing and lends itself well to processing.
Uses: It is a great building material. Larch is three times stronger than pine. It is used for making floors, furniture, veneer. Larch is very resistant to decay. Log cabins (houses made of logs) are built from larch, which are resistant to unfavorable weather conditions, which persist for many decades. 
23. Linden (Basswood)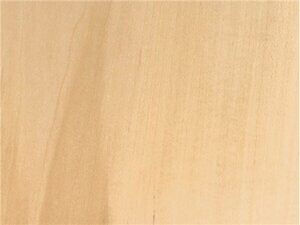 Linden(or basswood) describe a type of soft wood, easy to engrave and good workmanship. The appearance of the lime tree has a white-pink color, but with aging the color tends to yellow if not to evolve into more or less marked brown. Sometimes it can have greenish spots.
Uses: Linden is a good material for decorative craft. Drawing and school boards, office furniture, desks and even pencils are made from linden wood. Linden wood is pinkish-white, very soft, resistant to cracking, deformation. Very easy to handle.
Linden is a very pleasant wood to carve, ideal for learning. Homogeneous, it allows easy cutting in all directions, and therefore easily forgives small errors in size. It is a wood of medium density, enough to obtain a correct polish. 
Once oiled, the spoons are used in cooking. Untreated wood is pale yellow, almost white, with a fine, regular grain. It is said that linden wood is superior to any other for carving.
24. Mahogany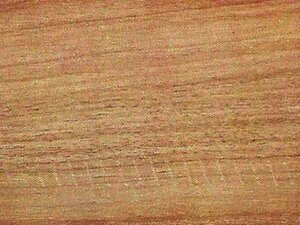 Mahogany: Mahogany is a tropical wood that grows in the forests of Central America , whose color is really red, ranging from pale pinkish brown to pale red to golden brown.
This type of wood is hard and easy to work with making it a favorite of cabinet makers. Today, it is used for floors, decorative uses, furniture and interior elements such as doors.
Mahogany wood is very durable and naturally resistant to various fungi and insects. It does not shrink much and therefore rarely shows cracks. It is extremely  weather-resistant and, thanks to its good technical properties, can be used in almost all areas. 
Uses: It is popular for frame constructions, windows, cladding and furniture of all kinds. It is also often used in high-quality boat building.
Mahogany has always been widely used for making fine furniture. Its color varies from reddish-yellow to dark brown and tends to darken over time.
25. Maple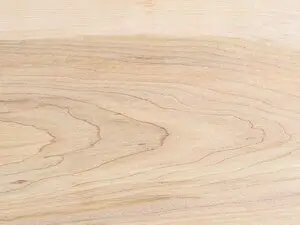 Maple wood: The particularly light maple wood is considered soft and light, but also has a high level of strength. These properties enable good processing. 
Its color varies from the dark brown with reddish tone of the heartwood to the creamy white of the sapwood (the external part, before the bark). Maple grows in Europe and North America and North Africa, although its homeland is Asia.
Uses: Maple wood is one of the high-quality types of wood and plays an important role in furniture construction or in the manufacture of parquet floors. 
Maple wood is also popular in violin making. Caution is advised with maple wood, especially against fungal attack.
It is a wood that is crack resistant, durable, sturdy and easy to clean. These characteristics make it one of the perfect types of wood for furniture. 
26. Oak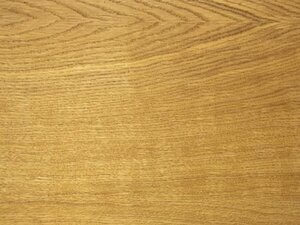 Oak: It is a very resistant and durable wood, although it can crack in the direction of the grain and is not easy to work with. Its grain is open and coarse. Over time, its hue changes from a light or medium brown to a velvety gray. Nowadays it is widely used for hardwood flooring, wooden floors and some furniture.
The color of the oak ranges from the yellow of the heartwood to the brown of the sapwood. Oak parquet is considered the most elegant. It is a sturdy wood, so it resists wear well.
Uses: There are many ways to use oak wood. Hardness, strength and durability are highly valued in the manufacture of finishing materials. Oak makes excellent floor and wall cladding boards that are resistant to moisture and insects. Lacquered oak doors often decorate important administrative buildings and rich houses.  
Oak wood not only burns slowly, it also has a high calorific value . In other words, it produces a lot of heat for a long time.
27. Olive wood
Olive: Olive wood is easily recognizable by its heartwood, very striking and decorative, especially as the cut approaches the root. It is a resistant wood, with yellow, gray, light or reddish tones depending on the origin.
Olive wood is undoubtedly one of the most valuable (and, consequently, expensive) woods. Olive wood has yellow sapwood and light brown heartwood with both light streaks, and is characterized by a very fine texture, while the grain is tormented and irregular.
Uses: Olive wood convinces above all with its longevity and its natural protection against pests. Is often used for the production of kitchen utensils such as fruit bowls, wooden spoons or cutting boards. 
Olive wood is also used more and more frequently in the decorative sector and in rustic furniture. In addition, it has a chic grain that can also be used for flooring, for example. It is rarely used in furniture construction.
28. Pear wood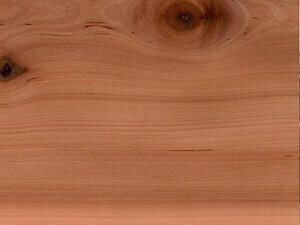 Pear is a reddish wood without heartwood, very seasonable. It was used until a few years ago, to make lines and squares for technical designers, precisely because of its dimensional stability and inalterability. Pear is an easy to work wood, compact and heavy but not very much, it does not splinter, and is also used to make musical instruments, for carving and lathe works; it is not inhabited by woodworms.
Pear tree is a moderately heavy type of wood with corresponding strength properties, which are, however, well below those of beech and oak, which are comparable in weight. The wood is of a very fine texture, tough and difficult to split, as well as being rather bendable when damped.
Uses: A pear is a very durable and reliable wood for woodworking and polishing. The pear is often used as a fake mahogany . It has a heavy structure. Various small devices are made from a pear, since it does not deform when it dries.
Because of its appealing color and subtle surface structure, pear is a type of wood primarily used as a veneer in the furnishing sector for furniture surfaces (living room and kitchen area), paneling, etc., whereby predominantly plain, but occasionally also flamed or bolted qualities are used. 
29. Pine wood
Pine wood: is a soft, easy-to-work wood of the resinous family: It is fragrant, very resinous, weather-resistant, light brown in color tending to yellow or pink. It is harder than spruce. 
There are different qualities, and it is elastic and resistant according to the origin; the most resistant is that of the Alps. Maritime pine is used for internal frames and joinery, for railway sleepers, scaffolding, telephone poles. 
Uses: The wild pine is used to build ships, bridges, window frames, and furniture. Other qualities are used for ship masts, rural constructions, carving works, foundry models.
From exterior structures to cladding to floor coverings, pine wood is suitable for a wide variety of exterior and interior projects. It is considered to be relatively cheap, which is why it is often processed with pleasure.
In the outdoor area in particular, pine wood should be treated or impregnated with a wood preservative, as it is only weather and moisture resistant to a limited extent. An infestation with the blue fungus can also clog the pine wood and lead to discoloration.
30. Poplar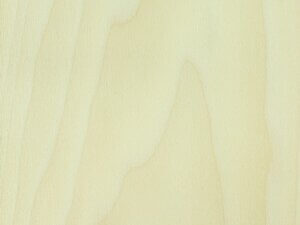 Poplar: It is a light wood and easy to work with. It resists wear and blows well, which is why it is widely used in the manufacture of furniture, but it is not very resistant to humidity and woodworm. It is a light-toned wood with yellowish-brown to grayish color.
It is among the most common types of wood in the Northern Hemisphere. Poplar has excellent characteristics of resistance to traction, bending and compression but its lightness penalizes it. 
Uses: Poplar is also a fast-growing tree that is frequently used for reforestation near rivers and basins. Poplar is a white, soft, very light, but strong wood. These qualities have made it a wood of choice for construction. It was used in particular to build frames.
Other light wooden containers are also made from poplar: Camembert boxes, vegetable boxes, etc. Larger quantities are also used in the production of cellulose and various panel materials (fiberboard, chipboard, OSB; etc.).
31. Red cedar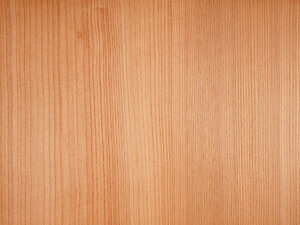 Red cedar: The red cedar is a majestic, intense red tree that grows mainly in the western regions of North America. This wood that grows in America has a loose weave with straight fibers.
Red Cedar comes in many colors. Its hues vary from pale amber to reddish cinnamon, passing through sienna brown.
Uses: Nicknamed the "tree of life" by Native Americans, it has long been used to create clothing, canoes, or even traditional homes. Today it is used for building houses all over the world. 
Among the different types of wood for ships, red cedar is the one usually used in the construction of masts, because it is very light and resistant.
Red cedar can be used for the construction of siding, terraces, roofs, fences, furniture, door siding, windows and shutters and many more
32. Sequoia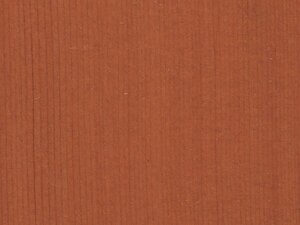 Sequoia: Sequoias are called (also with a botanical name) Sequoia and belong to the bald cypress trees. They are thus distantly related to the yew , which is also a very old native tree. Occasionally they are also called "redwood" because of their wood color. The Sequoia is resistant to fires thanks to a thick bark which is able to accumulate water like a sponge, fires also allow the cones to release its seeds and thus reproduce.
33. Spruce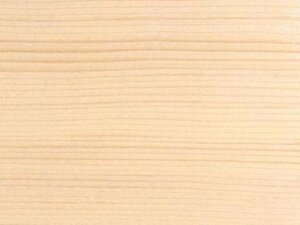 Spruce: Spruce wood has a light, yellowish-white to reddish color and a silky sheen. If spruce wood is exposed to light, it darkens and takes on a dark, yellowish-brown tone. The annual rings of the spruce are visible on the wood and result in a straight grain.
Today it is the undisputed king of structural wood. Its wide use is due both to the diffusion of this essence and to its exceptional characteristics. Thanks to its widespread use, spruce wood is an economical and quality material.
Uses: Spruce wood is of particular importance in the wood-based materials and paper and pulp industries. Due to its favorable ratio of weight to strength properties and its availability, spruce wood is suitable as building and construction timber. 
Unprotected or untreated, however, it is not very weather-resistant and in direct contact with the ground is not permanent. In interior construction, spruce wood is used for roof trusses, load-bearing walls and ceilings as well as for floors, wall and ceiling coverings, stairs and built-in furniture. 
It is also valued for building sauna cabins . However, other woods are used for sauna benches.
34. Swiss pine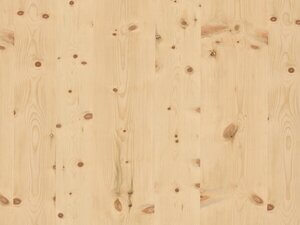 Swiss pine (or Swiss stone pine) : It is an Italian wood, from the Alpine area, mainly used to make sculptures . Swiss pine bark is greyish, thin and smooth with traces of resin in the young parts, while in the adult parts it appears wrinkled. It is very fragrant and is also used in furniture.
Wood originating from the Alps, it is very valuable and used above all for sculptures. The pine is also appreciated in the furnishings, thanks to the pleasant scent it releases into the environment.  it is mainly used for artisan sculptures (famous are those of Val Gardena), for food uses (such as cooking) and for natural cosmetic products .
It is also used in protective reforestation and in environmental recovery and slope consolidation interventions, it is used in parks as an ornamental shrub, especially where the climate is temperate or cold, and in the form of essential oil or bark (cushions are very famous).
35. Rubberwood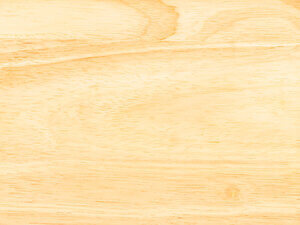 Rubberwood: It is a hard wood with a consistency similar to that of oak or teak, durable and not subject to shrinkage, deformation and cracking. The rubberwood gets its name from the milky-looking latex product captured for commercial purposes when cut. 
This latex is used to make rubber. Rubber wood is a whitish wood that gradually fades to a light brown color over time.
Uses: The low shrinkage of rubberwood also contributes to its strength. He does well in woodworking including sawing, turning, drilling, gluing, and nailing being one of the most used woods for interior carpentry, manufacture of chipboards and plywood.
Check here to see the amazing uses of rubberwood in this article!
36. Teak wood
Teak: It is said of this wood that it beautifies over the years. It is resistant to deformation, cracks and deterioration, even when in contact with metals. Today it is highly appreciated and used in both indoor and outdoor furniture, given its high degree of resistance to weathering and humidity.
The natural color of teak wood it is quite dark, with shades ranging from black to green to brown, while it tends to lighten slightly over time.
Uses: Teak wood has many uses, including the construction of indoor and outdoor furniture, boats, flooring, and window and door frames.
Solid and resistant, this wood is also used for shipbuilding and doors and windows, for floors and pavements, including road surfaces, for furniture and objects, for wall coverings and partitions.
Want to know more interesting facts about teak wood? This article will show you everything you need to know about teak!
37. Tulipwood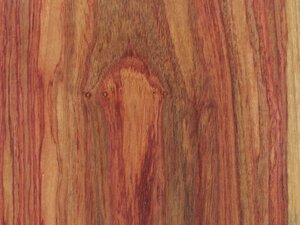 Tulipwood (Canarywood)  comes from the South America. It is one of the most popular woods for the manufacture of molds, sculptures and for carving works. 
Tulipwood has a marked difference between sapwood and heartwood. The sapwood is creamy white in color, while the heartwood can vary from pale yellow, brown, and even green to purple in extreme cases.
Uses: Tulipwood is used for the internal parts of furniture, for carpentry work and for the construction of doors, drums for solids, packing cases. It is a type of wood widely used for the construction of plywood and the central part of laminated boards. 
Adequately treated, it is also used for outdoor carpentry works not in contact with the ground, and pulp and wood dust are obtained from it.
38. Yellow Pine
Yellow Pine: The yellow pine is one of over a hundred species of pine worldwide. Is a tree species from the family of conifers and native to America, especially the southeastern United States.
The yellow pine wood has a whitish or pale yellow sapwood, although it may also have a reddish brown color. Heartwood is distinguished by its more orange or reddish brown color.
Uses: Due to its susceptibility to fungi, termites, and larvae, yellow pine wood is often used in interior trim, furniture, or carpentry. For example, it is widely used in the manufacture of rustic furniture, coatings, doors, platforms and windows. 
In addition, it is very popular for use in carpentry to assemble, decorative veneer and plywood. It is a wood rich in colored resin used mainly in carpentry for both internal and external uses.
39. Yew wood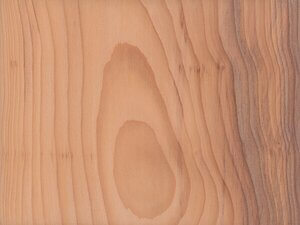 Yew wood is a wood that stands out for being easy to work (at least when the grain is not irregular) and for its good bending properties. This last feature made it very popular with archers, although it has very few commercial applications today.
The sapwood is light yellow in color and the heartwood varies from yellow to reddish brown. The growth rings are usually wavy in shape and give the wood a great decorative effect. The latewood strip is narrow and often wavy.
Dense, hard and homogeneous wood with a fine grain and with good mechanical resistance. It is rot-proof, stable, robust and flexible.
Uses: Nowadays, it is used for turning, sculpture and marquetry. Despite its toxicity, yew wood is used in medicine for its anti-cancer properties. In the Middle Ages, the Yew was used for making bows, crossbows and arrows. 
Helpful TIP!
Although the wood of the yew tree is only slightly poisonous, it should not be turned into anything that would later come into contact with the mouth. A spoon made of yew wood, for example, is not a good idea.
40. Walnut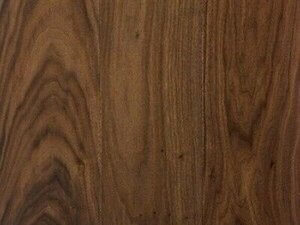 Walnut: The color of walnut wood can vary in light gray to dark brown or black-brown tones. The grain is very lively and is characterized by a pronounced structure, which can be striped or irregularly heartwood cloud-shaped.
Walnut wood does not bend very much and therefore hardly warps. Due to its irregular fibers, walnut wood is difficult to split and tends to tear out.
Uses: Walnut is a very durable and reliable material. It is more often the choice when making furniture. This is due to the beautiful pattern of the texture.
Plywood, wooden components for hunting tools, and carved finishing components for furniture are made from walnut. It is widely used in floor coverings, moldings, doors, stairs as well as for general interior carpentry, joinery.
Since walnut wood is easy to work with, it is also often used for smaller turning and carving work such as chessboard figures, plates, boxes, candlesticks.
41. Wenge wood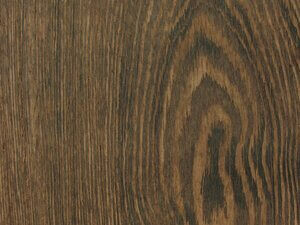 Wenge wood: Wenge grows in the African tropical forests of the Congo Basin and Mozambique. Wenge is an exotic dark brown type of wood, sometimes with lighter stripes or even an alternation of dark and light stripes. 
It is a heavy tropical wood, hard to very hard, resistant to termites, insects of dry wood, as well as fungi, little permeation, therefore is not necessary to treat it.
This type of wood is not sensitive to aging and performs well in the presence of moisture. It is not easy to work with but the result, especially in a wooden floor or furniture, is unique.
Uses: It is a valuable precious wood that is mainly used for veneers, instruments, furniture, wooden floors and interior fittings in general. Because of its strong color, wengé wood is also used for inlay work.
42. Willow wood
Willow wood is soft, light, of a very even structure, but not very durable and generally of little economic value. Its properties are comparable to poplar wood. It's pliable, tough, and fibrous. 
Willow wood is a hardwood that grows in America. It is solid and well workable and of medium hardness. The wood has a white sapwood and a dirty brown-red, gray-striped hardwood.
Uses: It is quite expensive because it is not very common and since willow wood has a low mineral content, it was favored by the production of charcoal. 
Other uses include basket weaving, basketry (wickerwork), small turned parts, cricket bats and agricultural tools.
The color: light and dark types of wood
Wood darkens over time, it is usually said in general terms. How can one even speak of "light" or "dark" woods ? Well: not every type of wood darkens equally intensely or quickly. Beech, for example, only becomes slightly darker, while furniture made from sweet chestnut has a significantly darker color after a few years than on the first day. 
So types of wood are not only light or dark, but are represented in many shades :
brown / light brown
red-brown
whitish
yellowish
gray to black
| | |
| --- | --- |
| Light types of wood | Dark / reddish types of wood |
| Maple | Acacia |
| Birch | Pear wood |
| Apple wood | Ipe |
| Douglas fir | Beech |
| Ash | Ebony |
| Eucalyptus | Oak |
| Spruce | Cherry tree |
| Jaw | Larch |
| Fir | Mahogany |
| Stone pine | Walnut  |
| Bright color | Medium brown color | Reddish color | Dark color |
| --- | --- | --- | --- |
| Maple | Acacia | Pear | Ebony |
| Birch | Beech | Larch | Mahogany |
| Ash | Oak | Douglas fir | Meranti |
| Spruce | Elm | Yew | Bog oak |
| Linden | Teak | Alder | Walnut |
| Poplar | Ipe | Cherry | Wenge |
Prices: Expensive versus cheap types of wood
How is it possible that some types of wood are comparatively cheap and others are very expensive? African Blackwood, for example, is the most expensive wood. Well, as is so often the case with wood, the price is a question of the desired quality . 
Decisive factors include:
the occurrence of the wood species
the intended use (construction of solid wood furniture, firewood, construction timber)
the processing

So which woods are how expensive? This cannot be said in general terms, but here is a brief overview of expensive and cheaper woods :
| | |
| --- | --- |
| Expensive type of woods (precious wood) | Cheap types of wood |
| Pear wood | Birch |
| Ebony | Beech |
| Mahogany | Douglas fir |
| Walnut | Spruce |
| Wild olive | Poplar |
Weatherproof wood: types of wood for outdoor use
Outdoor furniture is often made from one of these types of wood:
| Class of resistance of wood to decay/rot | Softwoods | Hardwoods |
| --- | --- | --- |
| Resistant | Cedar | Oak, Ash |
| Medium resistant | Spruce, Fir, Larch | Cherry Wood |
| Low resistant | Elm | Maple, Beech |
| Unstable | Linden, Alder | Birch, Aspen |
There are a lot of types of wood available in nature and on the market. It is difficult to choose the one that best suits your needs, unless you are an expert in woodworking. If you want to use wood for a specific purpose, it is advisable to find the right wood for the specific job.
The choice of wood for your work projects can be made according to the various advantages and disadvantages highlighted in this article. It will also depend on the use you want to make of your wood (terraces, frames, interior joinery, etc.).
Now that you know which types of wood are most used in the world of furniture, parquet and more, you just have to choose the one that best suits your needs!