What is Rubber Wood? [7 Surprising Advantages]
I was shopping for solid wood furniture when I first ran into "rubber wood". So I was wondering what is rubber wood and if rubber wood is good for my furniture.
Rubber Wood (Hevea brasiliensis) is the low-cost, light wood that comes from rubber trees which produce latex, the raw material used in the manufacture of natural rubber. Rubber Wood is also called "parawood," and grows in Amazon forest in Brazil and after the tree reaches maturity(approximately 9 years) then the latex extraction begin.
The latex extraction starts at about 9 years and continues until 30 years. After that the rubber wood no longer produce latex and it is harvested for the furniture industry.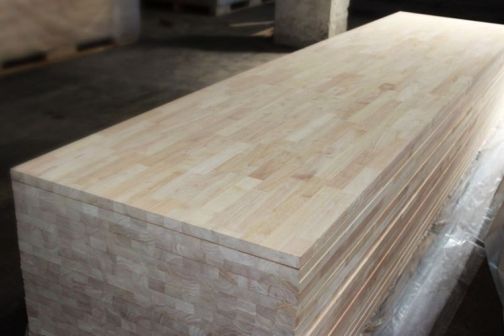 The question everyone ask is : What is Rubber Wood? Is rubber wood real wood?
---
Is rubber wood real wood?
Starting mid 1980s rubber wood emerges as an alternative resource for timber industry and other wood based products and now has become one of the most popular for this industry.
So despite his name, rubber wood is a real hardwood being moderately hard, having medium texture and similar density and weight as maple or ash.
Additionally rubber wood is known as (Hevea brasiliensis) parawood or Malaysian oak, despite his difference appearance and properties than oak or teak.
Available in a wide variety of colors, beautiful grains and finishes, the rubberwood is a popular choice for home furnishing retailers.
Naturally rubber wood has a low durability but after it is treated with preservatives it becomes a very good for outdoor and indoor use.
Most common use of the rubber wood include furniture( desks, chairs),cabinetry, interior mill work, kitchen accessories (cutting boards, knife blocks).
Even small pieces of rubber wood are used, by gluing them together it creates panels from which are produce table tops, trays and chairs seats.
Having trouble bending wood? Here is an article I wrote on the best 15 methods you can bend wood!
---
What does rubber wood look like?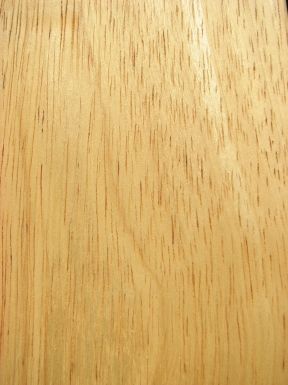 The rubber wood when sawn has a light blonde to medium color but after being exposed to light and kiln drying process, it turns darker with medium brown streaks and pinkish tints.
The appearance of sapwood is not distinct from heartwood and it's hard to separate. The vertically vessels provide the grain a rough appearance also give the wood a touch of character.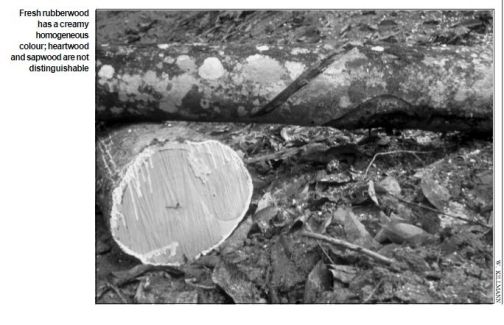 When is used in the furniture industry the rubber wood is colored or stained.
Do you want to give your old furniture a fresh new look. Check my article on how to refinish your furniture in 5 easy steps!
After we find out what is rubber wood. We need to know if it is good quality and if it is good for my furniture.
So let's dive in!
Is rubber wood good quality?
Rubberwood is well-suited for a large array of woodworking projects and comes in varying degrees of quality :
 It's easy to saw and may be machined to a reasonably smooth surface.
In terms of strength of the lumber is also good which allow easy to work with both hand and machine tools.
Another advantage of rubber wood is that it's a dense grain that is easily controlled in the kiln drying process.
Can be machined (process, such as saw milling, peeling, drilling, adhesion and painting) to a fairly smooth surface.
Kiln drying is the primary wood drying process for rubber wood because it has been widely used for a long time.
The drying temperature is approximately 100°C which is a medium drying temperature and can also be used to dry any type of wood.
Find out the drying wood secrets! Check this in depth article I wrote on the best and easiest methods you can dry your wood!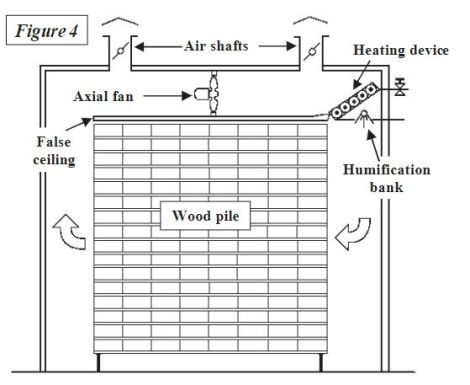 This wood from rubber trees is a perfect raw material for the manufactory industry like furniture, plywood, saw timber, particle board.
Want to know how plywood is made and the reason why everyone use it ?
Generally small stumps and roots are not used, only larger branches can be used for charcoal production.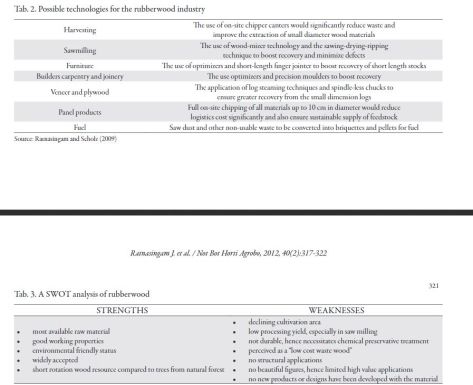 Regarding Rubberwood quality aside from technical aspects there are also some features that can be emphasize.
There is a huge pressure from E.N.G.O (Environmental Non-Governmental Organization) regarding sustainable management of forest plantation.
For tropical woods, some actions are launched to increase eco certification to primary processing activities like increasing recoveries, limit waste for the rubber wood.
---
Rubber wood furniture is good or bad ?
Within the wood industry the rubberwood is largely used, sawn timber and panel products are extensively used in the furniture industry.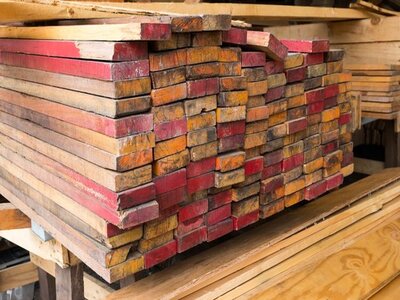 MDF(Medium density fibreboard) and Particle board are extensively utilized in the manufacture of products like cabinets, flooring, wall paneling, mouldings, door frames and windows frames.
Also cement bounded particleboard from rubber wood have application within the construction sector having the following benefits: good insulation, highly durable and immune to fire, weather and fungi.
I have created an complete in depth comparison between MDF vs Particle Board. Click here to see exactly which of these two is the best to choose for your furniture!
Additionally rubber wood veneer for core parts is produces but due to it's latex residue the use of rubber wood for face veneer is small.
In the last years the furniture made from rubber wood has become popular, with application in the following areas:
Construction of wooden floors
Production of furniture for houses ,offices and interior design for sales shop,display showroom.
Construction of shelves
Production of hall chairs and cinema chairs
Production of outdoor furniture which has resistance to mold, water retention and anti termite
Framing, 3D engraving or printing on wood
Fine-art handicraft products
Another use of the wood are in the moulding and joinery industry like parquet and strip flooring or staircase.
Small rubberwood residues parts are glue together which ends up in longer pieces and better strength of the joint.
Rubber Wood Furniture Pros And Cons
Pros
Durability
Rubber wood durability is comparable to other hardwoods if we look from a furniture building perspective.
It has a Janka score as I mentioned above of 980 lbs. which provide a stable profile for all uses as long as the materials are season properly.
If we compare with other hardwoods it is harder than American Cherry but softer then teak giving you relatively about 15 to 25 years of furniture wear.
Check this amazing list with the top 15 hardest woods in the world. See If you recognize any of these type of woods!
Low Cost
Because rubberwood is a byproduct it has a low cost and usually it is used as an real wood alternative to MDF(Medium-density fibreboard) or particle board.
As an example the log price for rubberwood only constitute 5 to 6 percent of the saw timber price compared with 50 to 60 percent of Dark Red Meranti.
So the cost for producing 1m3 of rubber wood is about 30 % less than the cost of Dark Red Meranti wood.
Rubberwood is used as an economical 'real wood' alternative to MDF and fibreboard, particularly where these kind of materials are not suitable.
Do you know how much is a cord of wood price? If not see this article I wrote, which contains all the information you need!
Easy to work with
The wood from a rubber tree is relatively easy to work with, whether you're using power tools or working with it by hand. It takes stains and finishes well, which makes it ideal to use in furniture.
Learn how to stain wood like a professional by following the steps in this article!
Even if you are using power tools or working by hand, the rubber wood has good overall qualities for woodworking and machining (for sawing, boring, turning, nailing and gluing)
It is more suited for work by hand and lumber takes stains and finishes well, producing great results.
Is great for indoor used and accepts paint well being easy to mould with feed speeds over 20 m per minute.
Do you want to remove paint from wood? Then this article I wrote will give you the complete step by step guide how you can do this task!
Simple and nice grain
When saw the color is creamy but after the drying process it turns darker. It can be easily stained to have the appearance of cherry, oak or walnut.
Having sapwood and heartwood similar the vessels rubberwood grain gets a nice coarse appearance.
If you want paint the wood you need to use an acrylic primer, after that an undercoat and then two coats of gloss finish.
Fire resistant
Naturally, rubber wood is resistant to burning. Even if someone smokes and the heat source is a cigarette you will get less burn damage compared to other solid wood furniture.
Even if it start burning you don't need to worry about fumes because the wood is non-toxic.
See at how many degrees rubberwood burns by reading this article!
Super Eco-friendly
Because it's plantation-grown, it's considered a sustainable forest product.
Because the main goal of rubber wood is the latex production, the timber is harvested when the tree reaches the end of its production cycle.
Another benefit is stopping the old trees which don't produce latex anymore to rot preventing more release of carbon dioxide into the atmosphere.
Rubber wood furniture disadvantages
Rubber wood in it natural form may have a dull appearance but this versatile timber doesn't have many downsides.
Because it is moist absorbent, the rubber wood will not be used outdoor to construct garden furniture.
Rubber Wood Cons
So let's take a look at some of the disadvantages:
Small size
Compared with other timber the boards have approximately 1.8 m in length and 50 mm thickness which indicate a smaller size.
Stain issue
After exposing it to chemicals from the seasoning process the rubber wood will get a fragile outlook.
Regular household detergents and cleaning products will leave stains and in some cases can leave permanent damage to the parawood.
It is indicated to clean the wood with only soap and warm water and then quickly dry the rubber wood flooring.
This article I wrote will help you removing stains from wood in no time with little to no effort!
You can also use grease or polish oils but to stop negative aesthetics from forming up you need to wipe immediately.
If water or alcohol have been spilled you must quickly remove in order to prevent the finish from being damaged.
Latex allergy
It is not indicated to be used if you suffer from natural latex products allergy.
You may find out if you have latex allergy when reactions may appear on your skin after you touched rubberwood furniture.
You should completely not touch the rubberwood product and not come into contact at all, to avoid the risks of an anaphylaxis reaction.
Rubber wood is slippery
If water is accidentally spilled on rubber wood, it becomes very slippery.
The process of kiln-seasoned shrinks the pores to make a dense grain that absorbs some water while creating a surface which increases hydroplaning.
Also grease also works adversely on rubber wood flooring , therefore, you must wipe grease as soon as possible. This presents a dangerous aspect for children and also the elderly
Rubber wood is prone to dents
Because rubberwood is a moderate hardness wood some impacts can potentially create dents.
You cannot leave the furniture in a location where temperatures are excessively hot or dry. Placing an item next to a heat register, or even a space heater, is a recipe for disaster.
It is recommended to install furniture in places where the temperature is not hot or dry.
Many surface dents appear all the time but most of the time the finish suffer harm and adding more finish you can usually repair the issue.
Other repair practices include heat and steam. Using a hot iron and a towel and place it on the dent. After a minute the rubberwood will swell and the dent will disappear.
More Expensive
If you would like solid wood furniture, then rubberwood does offer an economical choice to consider. You'll find, however, that it isn't the most cost effective wood product on the market today.
Purchasing locally-grown oak or pine will usually be cheaper , especially for DIY furniture makers, because there are not any import or tariff costs related to the product.
You can order it directly from Pottery Barn, Overstock, and Amazon if you would like .
However, most of the people will got to import the product that would mean an import license would be necessary to bring the lumber certain use.
Those added difficulties reduce the value savings achieved with this product.
---
Instructions on how to clean a rubber wood furniture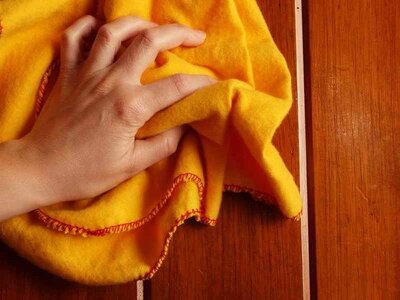 Rubber wood, a light wood, is durable and attractive, making it ideal for furniture pieces. 
Rubber wood furniture is as easy to maintain as any other wood. The key to preserving a piece of rubber wood furniture is frequent cleaning. 
In order to keep rubber wood furniture as long as possible, the wood must be protected using the following methods:
But first of all, avoid pouring cleansers directly on the wood because it absorbs liquids. 
Prefer spraying on a fabric. Also, do not use the abrasive side of a sponge which would remove the protective layer of varnish or oil. 
Prefer microfiber cloths to avoid marks. It is possible to simply dust certain surfaces with a dry cloth. 
If there is more dust, wipe with a damp cloth without product and dry the surface with a dry cloth.
 If you think it is necessary, add a cleaning product (dishwashing liquid) diluted in water, wring well and rub. 
 But in any case, wipe your furniture as soon as cleaning is finished.
When dust is allowed to settle on the surface of rubberwood, it abrades the finish, making it dull and unattractive over time.
Wipe the surface of your rubberwood furniture with a damp cotton cloth (so that you do not see moisture left after you wipe it) with distilled water to remove dust and other debris. 
As you wipe, use oval circles that follow the grain of the wood. As soon as the cloth is dirty, try to a clean that part of the cloth.
Wipe off sticky dust and debris with a cloth lightly moistened with spray on dust spray or varnish on wooden furniture. 
As you wipe with the spray, use oval circles that follow the grain of the wood. As soon as the cloth is dirty, move to a clean section of the cloth.
Wipe down the rubberwood furniture one last time with a dry, clean cloth to remove any excess product.
Tips when you clean rubber wood furniture:
Pay special attention to cracks, details and grooves where dust can collect.
Never use a cloth that has hanging threads or irregular edges. They can get caught and damage the furniture or its equipment.
The American Information Center hardwood suggests using furniture wax or silicone oil-based spray. 
Silicone oil is not always classified as one of the ingredients in the product, so you may have to call the manufacturer to find out if it is used.
Cleaning Rubberwood Furniture
A solvent-based furniture cleaner can be used if needed to remove stubborn dirt or dirt from lacquered rubber wood, but test it before proceeding with cleaning. 
Follow up with a liquid polish to keep the shine. Liquid polishes are mixtures of natural, soluble waxes sold commercially. 
If the randomly made rubber furniture is finished with polyurethane, the procedure is the same as if it were a lacquered surface.
Remember that rubber wood furniture, like any other wooden furniture, does not like cleaning products with abrasives, strong chemicals that can damage the surface and permanently spoil the appearance of the furniture. 
To clean the surface of metal fittings and cover the metal with a protective film, it is very good to wipe with a suede cloth with the addition of a special polish.
Oil Based Finishes
Oil-based rubberwood surfaces take time and effort to clean. The price of rubber furniture makes it unlikely to have an oily finish. 
If it does, however, keep in mind the application of boiled linseed oil once a year. Never use non-hardening oils, such as mineral oil, on rubberwood that has an oil-based surface.
Click HERE If you Want to Know How to Clean Laminate Floors
---
Is rubber wood toxic ?
Like any other type of wood apart from the standard health risk like dust no other health risk have been associated with Rubberwood.
If some people may have some allergy for natural latex or rubber then they might have reactions to Rubberwood.
See the articles Wood Allergies and Toxicity and Wood Dust Safety for more information.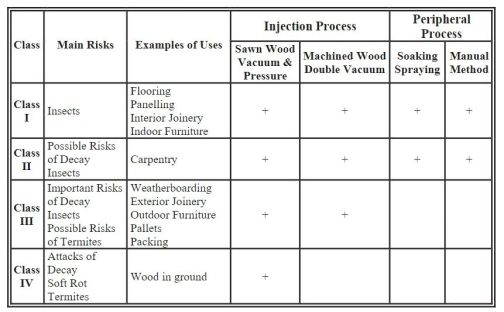 Fresh rubberwood log and timber is treated when harvested because it is susceptible to blue stain (fungal activity) and insects.
See here step by step exactly how you can easily treat wood like a pro!
This harmful pests reduce the quality and durability of timber especially for furnished making.
Because rubberwood present this issues, it is usually treated with anti-fungal insecticide chemicals.
The Kiln drying process(mentioned above) will destroy those chemicals but some people like better to avoid products that used chemicals during processing.
The following table specifies the main insecticides and fungicides used by the rubberwood industry:
| | |
| --- | --- |
| INSECTICIDES | FUNGICIDES |
| Deltamethrin | Chlorothalonil |
| Cypermethrin | Copper Oxine |
| Permethrin | Carbendazim |
| Cyfluthrin | Benomyl |
The rubberwood lumber should have on the containers the label which specified the ingredients and user's guides of the fungicides and insecticides used according to their availability and effectiveness.
Keep and eye for Sodium pentachlorophenol which is highly toxic and it has been restricted or prohibited for use in many countries!!
Does rubberwood scratch easily?
The hardness of a wood is measure in Janka which is a measure of the amount of force it takes to hollow the surface with a steel ball.
Rubberwood is strong, it has a Janka hardness score of 980 lbs. which makes it harder than some coniferous species so will not scratch easily having approximately the same hardness as walnut and teak but a little bit softer than oak.
Rubber wood price
Since rubberwood is a agricultural by-product it has a low raw material cost, good woodworking properties and today it is one the cheapest solid wood furniture you will find.
If we compare rubberwood with other timber from wood species that have a high raw material cost this makes it very costly competitive.
Additionally is has an Eco friendly aspect because they have to be removed after the latex has been extracted.
It is almost never exported as a raw lumber form, but it is instead created into some products like furniture, parquet and some other household items and then exported and sold.
Rubberwood furniture does look like oak and when you search for 5 piece dining sets through retailers you will find it for less then $500 while other option might cost three times that amount.
If you try to import the wood yourself the cost is lower then the available lumber option with this hardness.
CONCLUSION
If you want a distinctive and unique look, rubberwood offers many outstanding qualities.
The pros and cons will offer you some guidance when selecting the ideal wood material that's perfect for your need.
One advice is to try to shop rubber wood timber that is grown sustain-ably to reduce the environmental impact and have a cool Eco-furniture.
I hope this article will clarify what is rubber wood and if it is good for furniture.
---
RECOMMENDED READING: